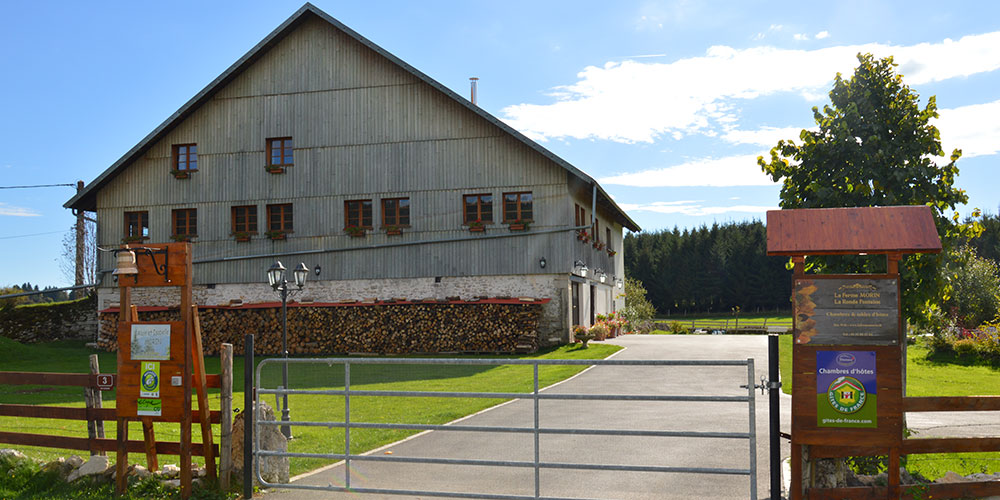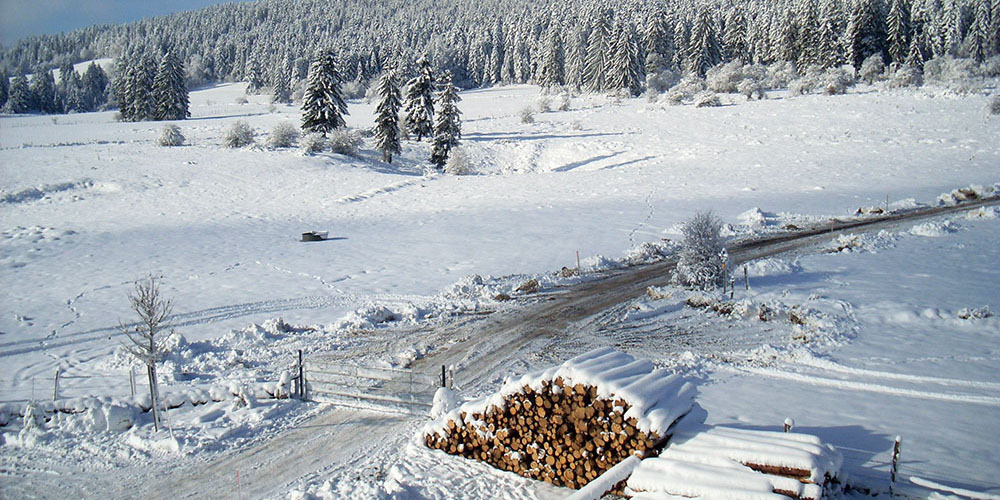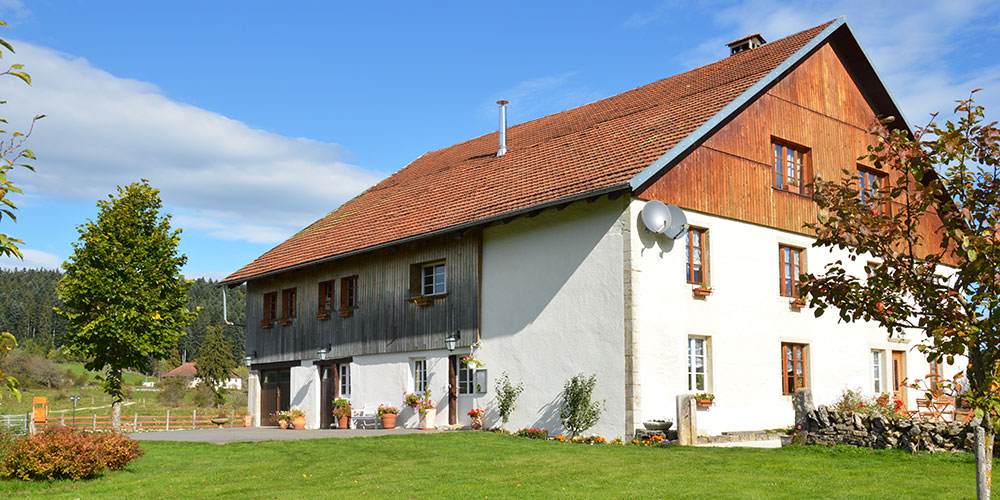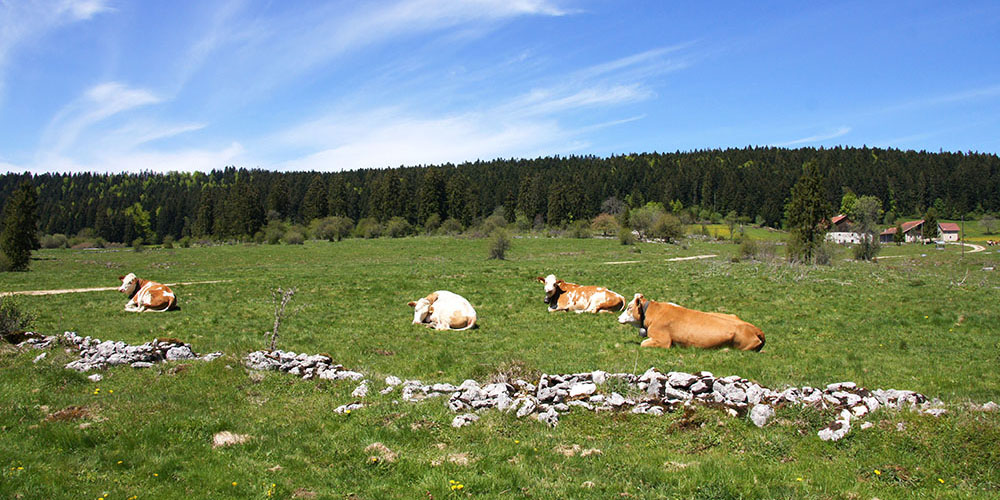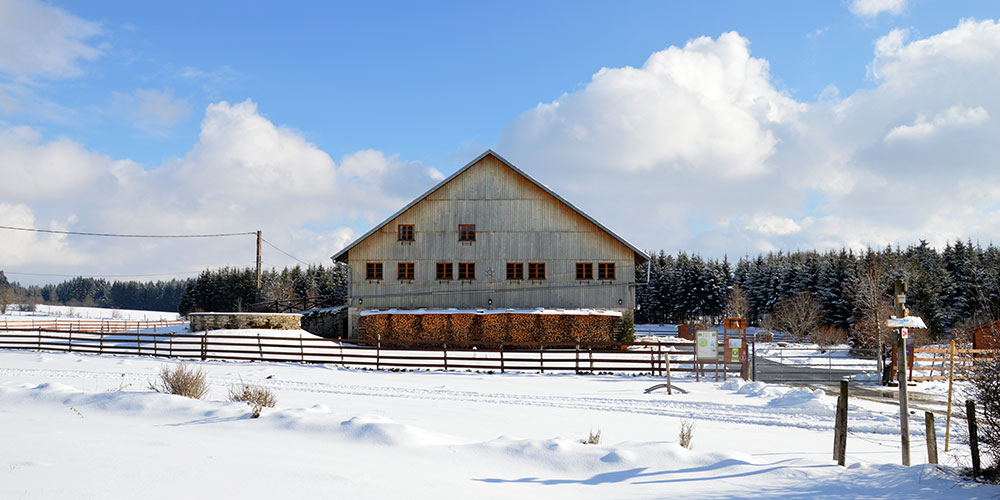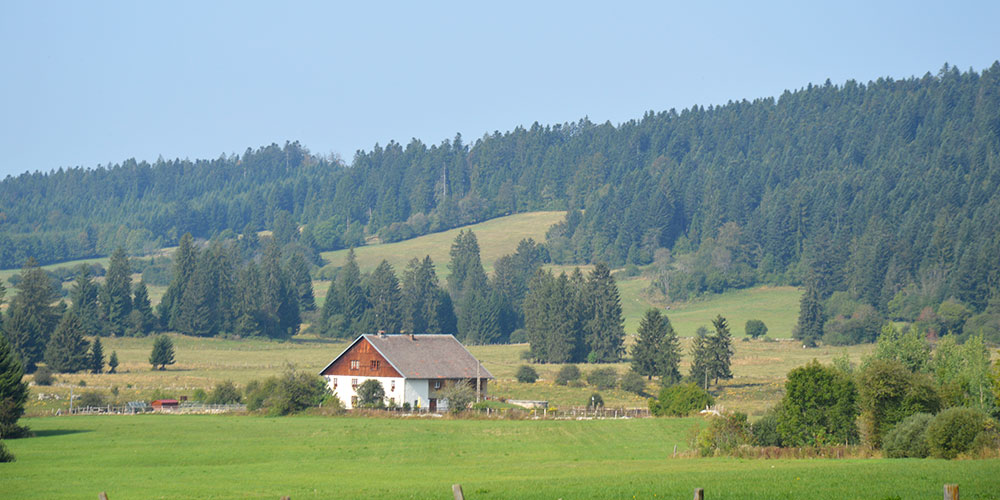 La Ferme Morin La Ronde Fontaine
Bed and breakfast in Fournet-Blancheroche in the Haut-Doubs region, Bourgogne-Franche-Comté.
Surrounded by nature in the Jura mountains, close to Switzerland, our great comtoise farmhouse dating from the 17th century welcomes you for a warm and pleasant stay.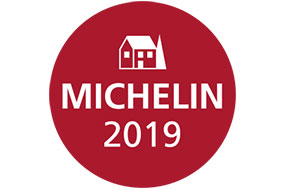 Michelin Guide 2019
For the second year in a row la Ferme Morin has been selected by the Michelin Guide.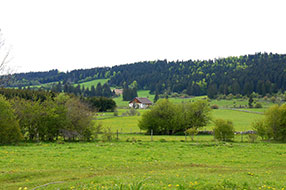 Tranquility and relaxation
Away from all roads, between forests and grasslands, quiet and rest assured.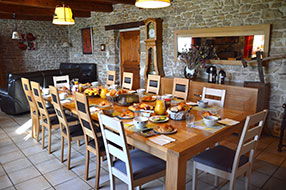 Table d'hôte
Friendly dinner with the owners with culinary specialties of the region such Comté cheese, Morteau sausage...